River Necklace
Copper, green patina, recycled sterling silver on sterling silver chain.
Capture a place, a moment or an adventure with a one of a kind custom river necklace.
Circles are 1.25 inches in diameter, half circles are 1.5 inches long and .75 inches tall.
All orders are handmade to order and require 7-10 business days for completion. Items are shipped on day of completion. Please read the care and handling page to best take care of your one of a kind piece.
Payette River into Payette Lake (from both ends)
Colorado River (in half circle)
Grand Canyon National Park
Colorado River (in full circle)
Grand Canyon National Park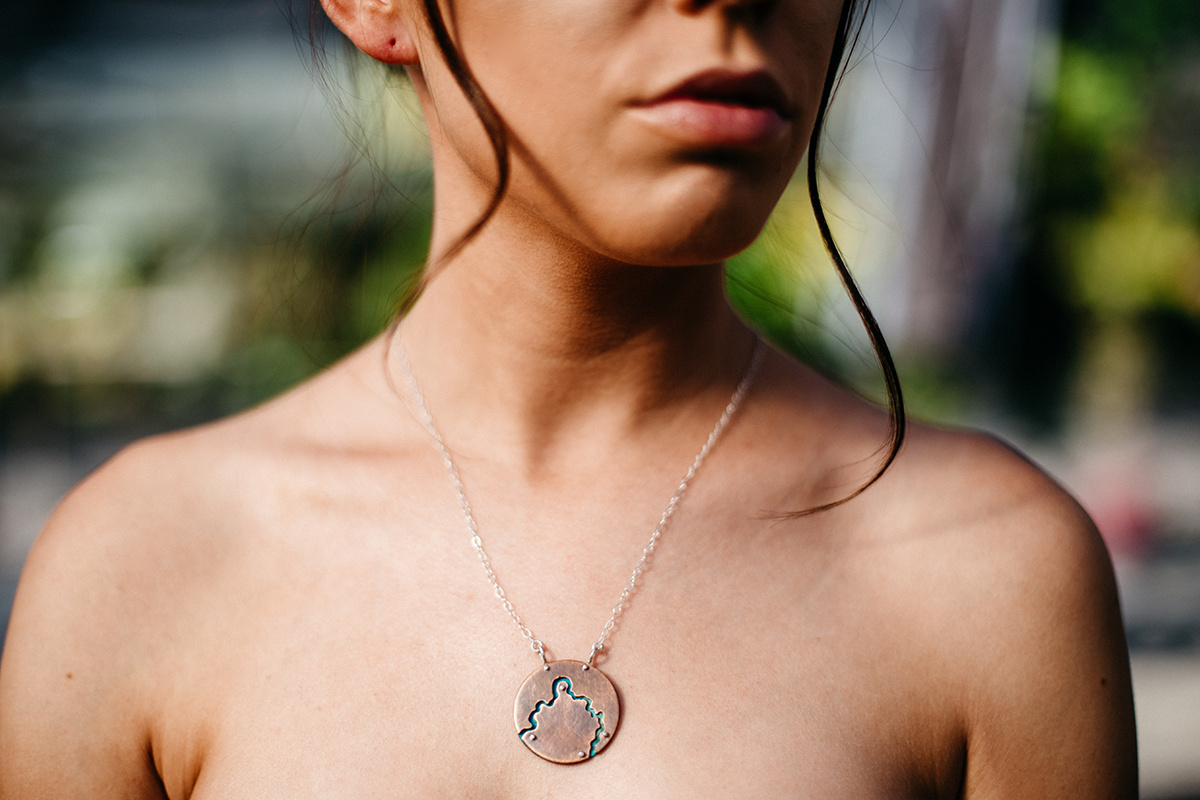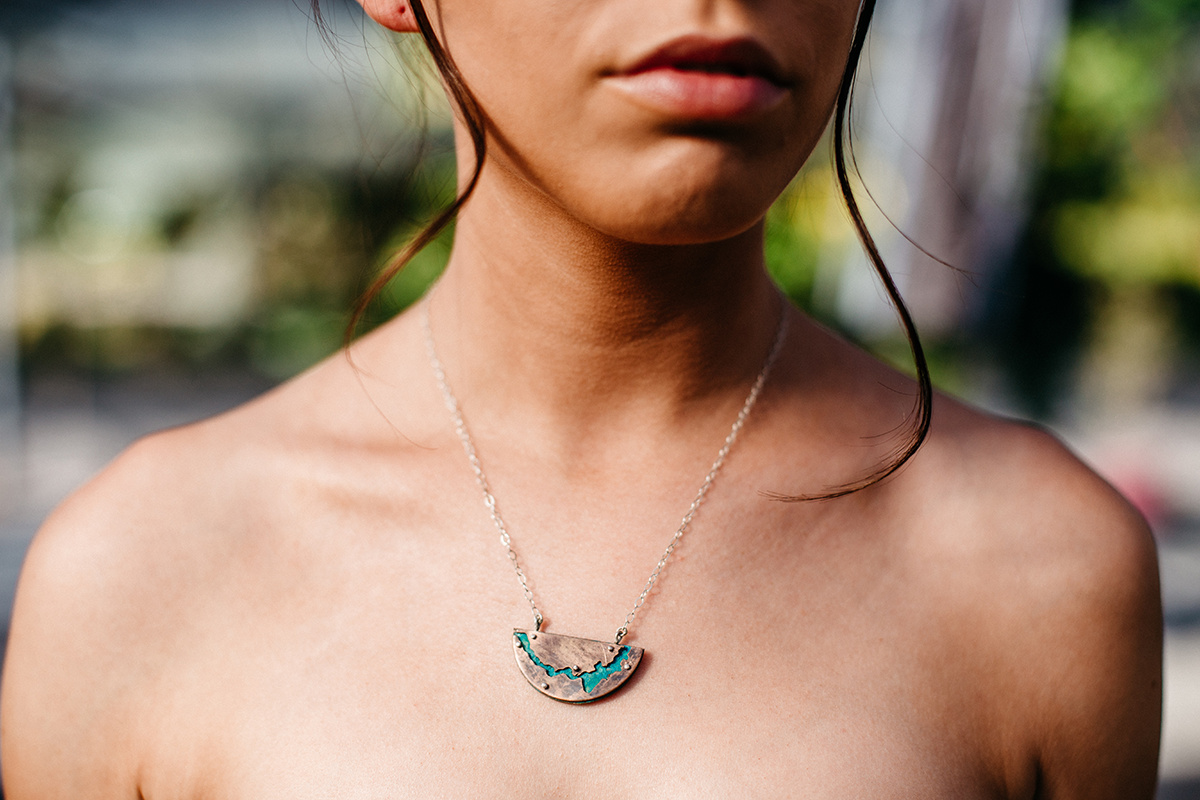 Middle Fork of the Salmon River